By Paula Silva
100. This is the POST number 100. Since January 22 of 2018 that each Sunday a new post was published in Science & Wine blog. When I started this project, my closest friends considered my intention of posting with a week periodicity very ambitious. This was only possible because many scientists shared their research and contributed with a post. In my opinion, this is a sign that academics are becoming increasingly aware of the importance of communicating their scientific results with a non-academic audience through social media. This mindset change is very important to increase scientific literacy. The number of people that use the web to learn new things are increasing. People believe that internet helps them to stay better informed and increases their capacity to share ideas and creations with others. On other hand, we all know that online misinformation is also increasing. Researchers must help to stop the spread of false information by feeding these media with information of quality.
Non-scientist people do not look for information in scientific journals.
Post authors of Science & Wine blog.
Wine blog subscribers and of Facebook, Twitter and Instagram followers are increasing in a sustainable way, which gives me the hope that people who look for it are really interested in the information provided. Thanks to all the researchers that already contributed, and I hope that much follow their example.
But the blog is only one of the tools used by Science & Wine to communicate scientific information. In this post I highlight the Wine Science Cafés and the Scientific Meetings. Next December 13th will happen the last Wine Science Café of 2019 in Quinta do Soalheiro. This will be the tenth event organized by us aimed to encourage conversation, debate, interaction, and dialogue between scientists and the public. In 2019 we also promoted The First Science & Wine World Congress planned to be a discussion forum considering the wide wine research spectrum. The idea attracted more than 100 attendees most of which scientists. Among the topics discussed, the effects of wine in health was pointed out as a priority. Therefore, we are planning for 2020 1-Day Conference "Wine Consumption in the Mediterranean Diet: A clarification about health effects" that will be held in Porto at June 4 in AEVP. We are all invited to participate in our events.
Wine sector progress can be effective only with the wine professional's active involvement.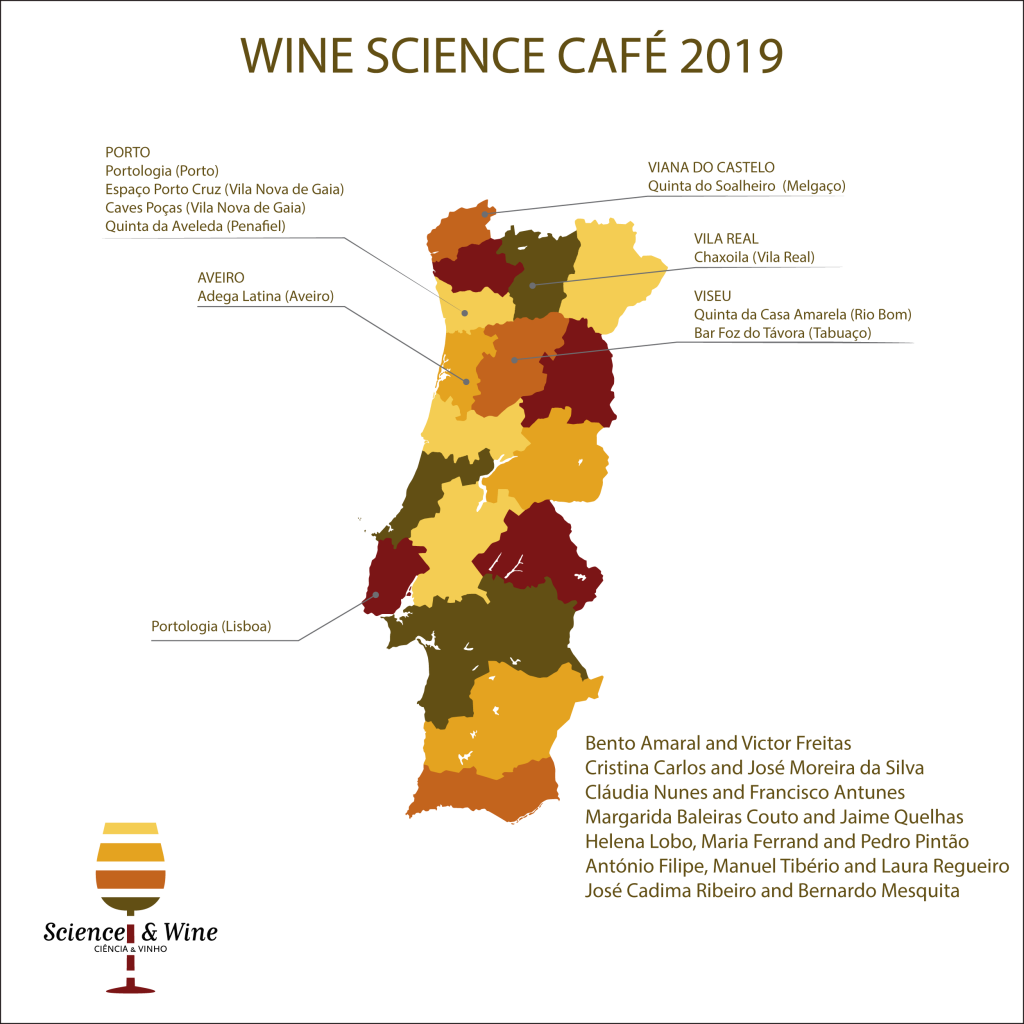 Is it possible to do more? Yes, it is, much more. One of Science & Wine priorities is to create an online app aimed to facilitate the link between who want a work opportunity in wine sector and the enterprises, vice versa. The idea is to have a "tinder" app where wine enterprises and young people who want to work in this sector can find the best match based on profile defined by the other part. And what about a Science & Wine podcast in Portuguese? But to continue with Science & Wine projects is fundamental the support of our partners. This post is also my tribute to all that help us to make this project possible.
Thank you for following and support Science & Wine.
Young people play a crucial role as key designers of the future of wine sector.