by Paula Silva
In this post I decided to inform about different initiatives that are related with wine and Covid-19. I will start by promoting an initiative of European Association of Wine Economists (EuAWE) and INSEEC – School of Business and Economics, University of Bordeaux that was forward me by a dear friend Prof. João Rebelo from University of Trás-os-Montes e Alto Douro. Wine sector is also suffering the effects of Covid-19, aware of this situation, the board of the EuAWE, understood to be of academic, business decision-making and economic policy interest, conduct a study on the behavior and attitudes of European wine consumers. In order to obtain a random and large sample, covering all consumer segments, EuAWE board decided to launch an online survey to disclosure those effects, the results will be published soon on the EuAWE website. Please complete the following survey (very simple and does not take more than 5 minutes to complete), clicking on the following link, and disseminate it as much as possible through your professional and social networks (Linkedin, Facebook, etc.).
https://pt.surveymonkey.com/r/EuAWEsurveyPT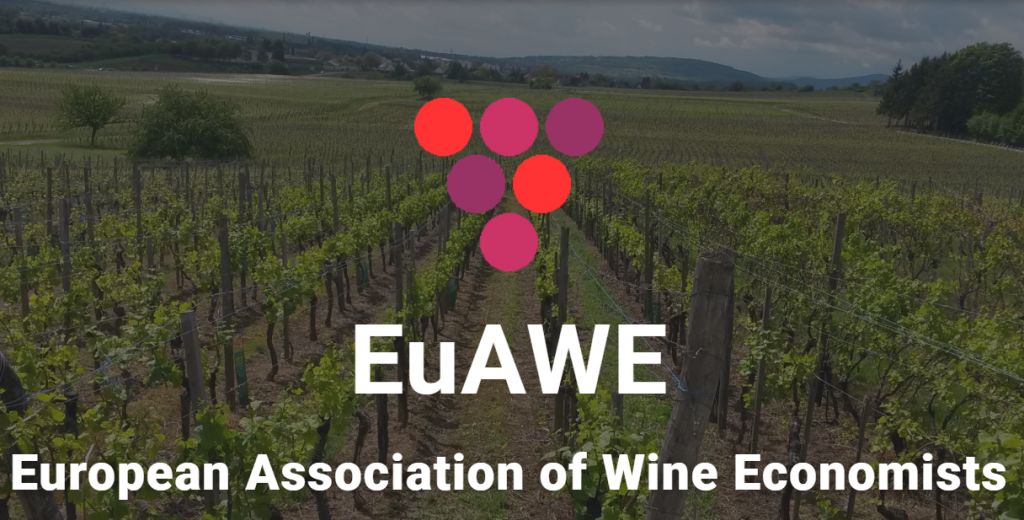 Other initiative already disseminated by Science & Wine in social media is the one organized by The Association of Port Wine Companies and is a solidarity action aiming to distribute disinfectant gel produced from wine spirit. In all, 55,000 liters of gel were distributed to hospitals in the north of Portugal. This action was possible with the efforts done by different companies such as Sogrape Vinhos, Adriano Ramos Pinto, Barão de Vilar, Gran Cruz, Niepoort Vinhos, Quinta do Noval, Real Companhia Velha, Rozès, Sociedade dos Vinhos Borges, Sogevinus Fine Wines, Symington Family Estates and The Fladgate Partnership.
Science & Wine join all the ones which are worried with grape harvest. Some think that this is a false question since in September everything will be solved. So, we don't need to worry about it! We really hope so! But don't you think is better to prevent and prepare everything for the worst scenario? We believe that European Governments, like the ones of South Hemisphere, will consider viticulture and wine productions essential activities, but wine companies must guarantee the workers safety. Why wine companies, hotels and transportation services companies don´t join to face the economic crisis? Looking for the tourism for example, the OECD released its initial estimate for the impact of the pandemic on international tourism, pointing to a 45% activity decrease in 2020, warning that if the recovery only starts after September, we may be facing a scenario of 70% breakdown. The WTTC, which initially estimated around 50 million jobs at risk, is now revising its estimates, aggravating the potential job loss for 75 million worldwide, prompting governments to act at this difficult time for the industry. Wine companies and hotels near the vineyard regions could make an agreement to install all the workers that could have benefits for both. It will be also necessary to transport people from the hotels or their homes to the vineyards, an agreement could be established with companies like Uber, the later made similar agreements with CTT and for supermarkets for food deliver. There are several Portuguese companies that are doing safety masks and could sell them for workers use. We really believe that together we can make difference. Science & Wine wants to help, and we can organize a working group and offer our website platform to the management and promotion of all activities. All institutions with responsibilities in wine sector are welcome. Contact us!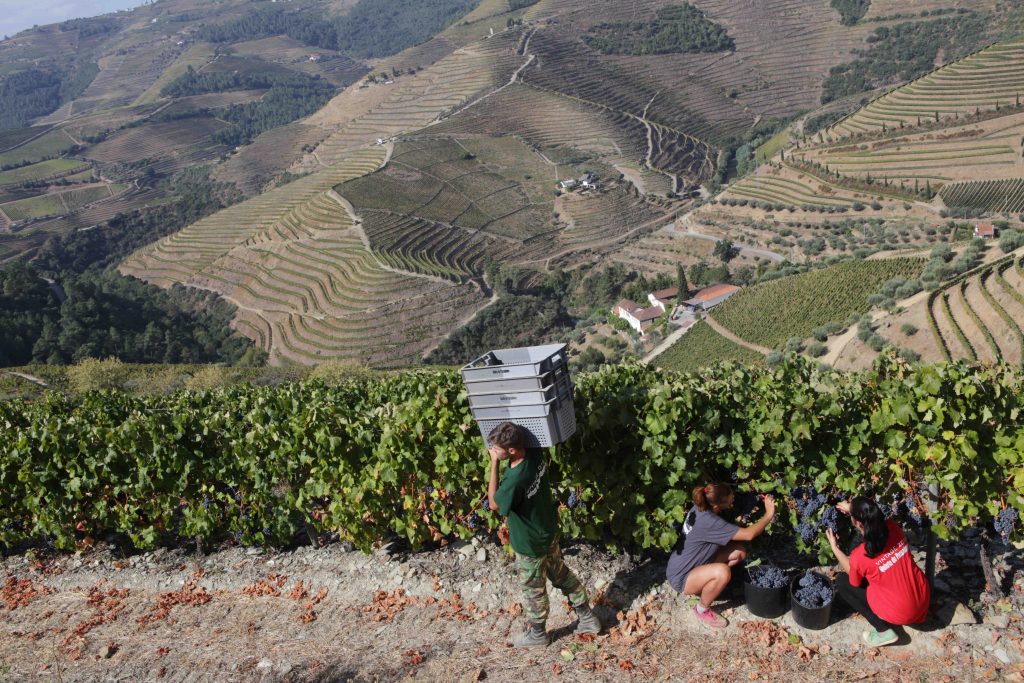 To finish I would like to remember that there is no study or scientific demonstration that leads to the conclusion that drinking wine can have a protective effect against Covid-19 contagion. In fact, the opposite could be true, there are few studies reviewed by Dipak Sarkar et al. (2015) that drinking excessive amounts of alcohol can weaken your immune system and make you more susceptible to pneumonia and acute respiratory stress syndromes (like SARS-CoV2). Also binge drinking could increase with the anxiety and depression caused by self-isolation. This do not mean that you must stop drinking. If sharing a glass of wine with your family during a meal makes part of your daily routine, you should continue to do it. A paper published last week in European Journal of Clinical Nutrition conclude that Mediterranean Diet pattern could represent a healthy nutritional pattern to be followed in quarantine. Key ingredients of Mediterranean cuisine include olive oil, fresh fruits and vegetables, protein-rich legumes, fish, and whole grains with moderate amounts of wine and red meat. There's scientific evidence that moderate alcohol consumption, up to one drink per day for women and up to two drinks per day for men, can be associated with positive psychological benefits. To face depression and anxiety try to do new things like learn more about wine. Symington group will launch six Vintage Port wines from the 2018 harvest. The presentation will take place in digital version on May 14 and subject to prior registration here.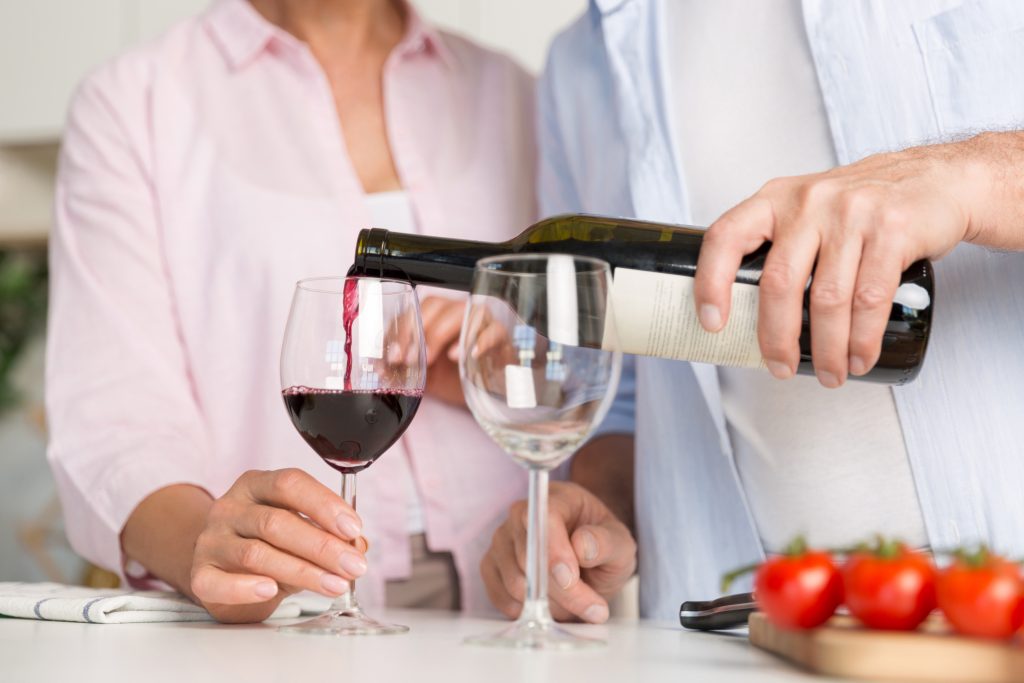 Keep safe and away from Covid-19.