As promised, this article provides in-depth insights into the significant discussions held at the INTERNATIONAL SCIENTIFIC CONGRESS: LIFESTYLE, DIET, WINE & HEALTH in Toledo, Spain, from October 18th to 20th. The focus of this article is on crucial presentations highlighting the vital role that lifestyle choices play in our health and well-being.
The International Congress was a significant milestone in the field of health, bringing together experts from around the world to discuss crucial topics related to lifestyle, diet, wine, and health. One of the highlights was the presentation by esteemed Professor Gregorio Varelas-Moreiras, a renowned scholar in Nutrition and Food Science. Currently serving as a Professor at the Faculty of Pharmacy of San Pablo-CEU University in Madrid, he is also the Director of the Department of Pharmaceutical and Health Sciences and the Director of the CEU Institute "Food and Society." His career includes leading the Research Group of Excellence "Nutrition for Life" and serving as the President of the Spanish Federation of Nutrition, Food, and Dietetics Societies (FESNAD). Professor Varelas-Moreiras is widely recognized for his significant contributions to the academic community, being a Full Academician of the Royal European Academy of Doctors and the Royal Academy of Gastronomy. He is also a Corresponding Academician of the Royal Academy of Pharmacy of Galicia, and a founding member of the Spanish Academy of Nutrition and Food Sciences. His extensive scholarly work comprises more than 250 indexed scientific articles, over 50 book chapters, and an editorship of 15 books. He has been honored with prestigious awards such as the Encomienda Orden Alfonso X El Sabio, the International HYPOCRATES Prize for Medical Research on Human Nutrition, Dr. Marañón Prize for the Best Scientific Work in the Food Field, and the Grand Prix de la Science de l'Alimentation from the International Academy of Gastronomy. In his enlightening presentation, Professor Varelas-Moreiras delved into the importance and challenges associated with the social aspects of a healthy Mediterranean lifestyle. He explored the historical significance of dietary patterns inherited from previous generations, constituting what we now recognize as dietary traditions and culinary heritage. However, significant societal changes have disrupted these traditions, leading to a state of nutritional and gastronomic transition. This transition often results in disorientation and a lack of guidance in food decision making. Professor Varelas-Moreiras emphasized the evolving evidence linking various social aspects of food, such as shopping location, culinary skills, sociability, sustainability, and diet decision-making, with healthier dietary choices and improved adherence to nutritional guidelines. Modern food pyramids, including the Mediterranean Diet Pyramid, emphasize these aspects as crucial components of a healthy diet. He highlighted that the way food is consumed is as important as food itself. Social aspects, including shared meals and meaningful communication during eating, contribute significantly to the quality of diet and overall happiness.The presentation focused on understanding how lifestyles shaped by social and economic determinants influence purchasing, cooking, and consumption habits. Professor Varelas-Moreiras discussed findings from representative studies conducted on the Spanish adult population, shedding light on the knowledge and perception of food sustainability. He highlighted the shift towards "silent eating" in contemporary society, a departure from the traditional Mediterranean way of life, emphasizing the need to reconnect with our cultural heritage for healthier and happier living.
Another notable speaker was Professor Alejandro Lucia, M.D., Ph.D., a distinguished academician and researcher specializing in Exercise Physiology. Currently serving as a Professor and Senior Researcher at the Universidad Europea de Madrid in Spain, he leads the Research Group in Physical Activity and Health within the institution. Professor Lucia's primary focus revolves around establishing comprehensive scientific evidence regarding the preventive and therapeutic impacts of physical exercise across various conditions, adhering to the philosophy that 'exercise is medicine.' He has conducted physical exercise interventions, often in clinical trial settings, with patients suffering from chronic or genetic diseases, such as cancer, cystic fibrosis, Alzheimer's disease, and pulmonary hypertension. His research extends to special populations, including pregnant women and hospitalized older individuals, and aims to enhance their health status through tailored exercise programs. Additionally, Professor Lucia delves into studying diverse body responses and adaptations to exertion, exploring areas such as the 'athlete's heart.' He employed mechanistic approaches, including preclinical disease models and omics studies, particularly concerning the effects of exercise in cancer prevention. His prolific research output includes over 700 peer-reviewed publications in PubMed published across top journals in several medical specialties, showcasing the integrative nature of his work. In his presentation, Professor Lucia emphasized the critical role of physical exercise as a lifestyle factor. He highlighted the alarming rise in physical inactivity in contemporary environments, leading to chronic diseases and posing a significant public health challenge. In contrast, regular physical activity profoundly influences gene expression by optimizing aerobic metabolism to conserve energy. This evolutionary adaptation results in numerous beneficial changes and decreased the risk of developing chronic illnesses. Strong epidemiological evidence supports the association between regular physical activity and reduced mortality rates, as well as a decreased risk of major chronic conditions, such as cardiovascular diseases, diabetes, and various cancers. Moreover, achieving moderate-to-high peak cardiorespiratory fitness significantly reduces the risk of cardiovascular events and overall mortality. Professor Lucia's talk provided a comprehensive overview of this evidence, elucidating the biological mechanisms underlying the positive effects of an active lifestyle.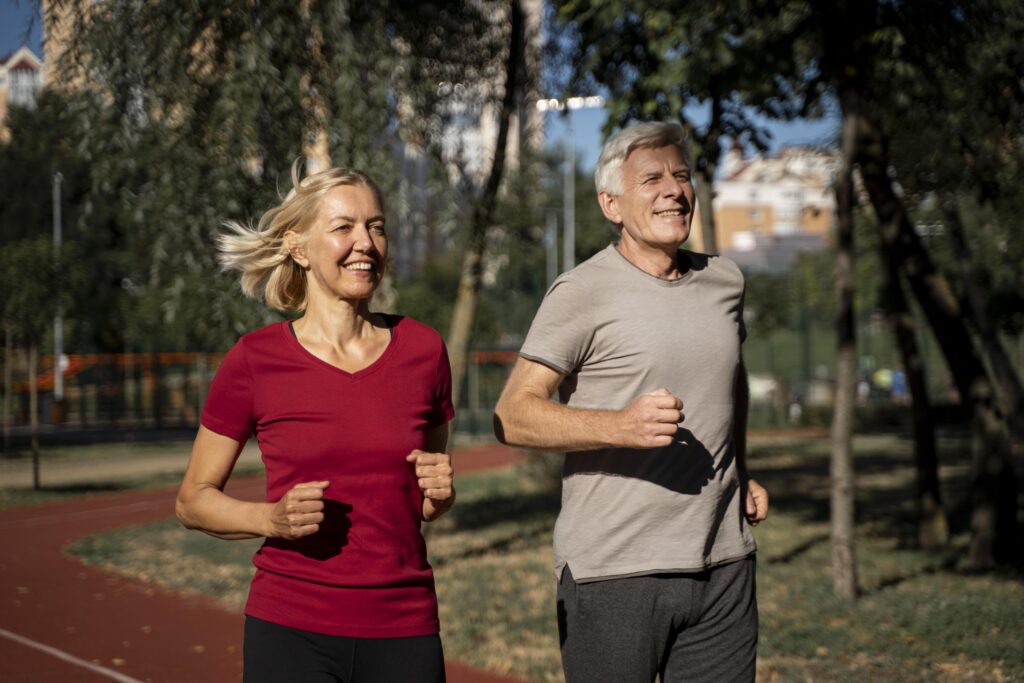 Dr. David Thivel, Ph.D., another distinguished speaker at the Congress, holds a doctorate in exercise physiology and human nutrition from INRAE and Blaise Pascal University, France. With extensive expertise, he completed two post-doctoral fellowships at the New York Nutrition Obesity Research Center (Columbia University, USA) and Healthy Active Living and Obesity Research Group (Ottawa, Canada). Dr. Thivel's research primarily focuses on metabolic, energetic, and nutritional adaptations related to daily activities, exploring dietary and exercise-induced energy deficits, particularly in childhood obesity. Currently, he serves as the director of the AME2P research laboratory at the University of Clermont Auvergne and holds the position of president of the European Group on Childhood Obesity. In his insightful presentation, Dr. Thivel delved into the implications of movement behaviors, including sleep, physical activity, and sedentary behaviors on appetite control and eating habits. Contrary to conventional thinking, these behaviors should be viewed as the integrated aspects of human behavior. The 24-hour Movement approach advocates considering these behaviors concurrently to promote overall health. These behaviors not only affect energy expenditure but also have distinct impacts on energy intake. Dr. Thivel's presentation emphasized the individual effects of physical activity, sedentary behaviors, and sleep on eating habits, showing that adherence to multiple movement recommendations correlates with better eating behaviors in both children and adults. Importantly, he highlighted the interconnectedness of movement and dietary behaviors, emphasizing that recommendations targeting one behavior can significantly influence the other. This presentation utilized epidemiological and cohort-based data while delving into the physiological and neurocognitive pathways that underlie the impact of movement behaviors on appetite control and eating behaviors. True to the theme of the congress, wine was not forgotten in the discussion, adding a touch of the real-world context to scientific exploration.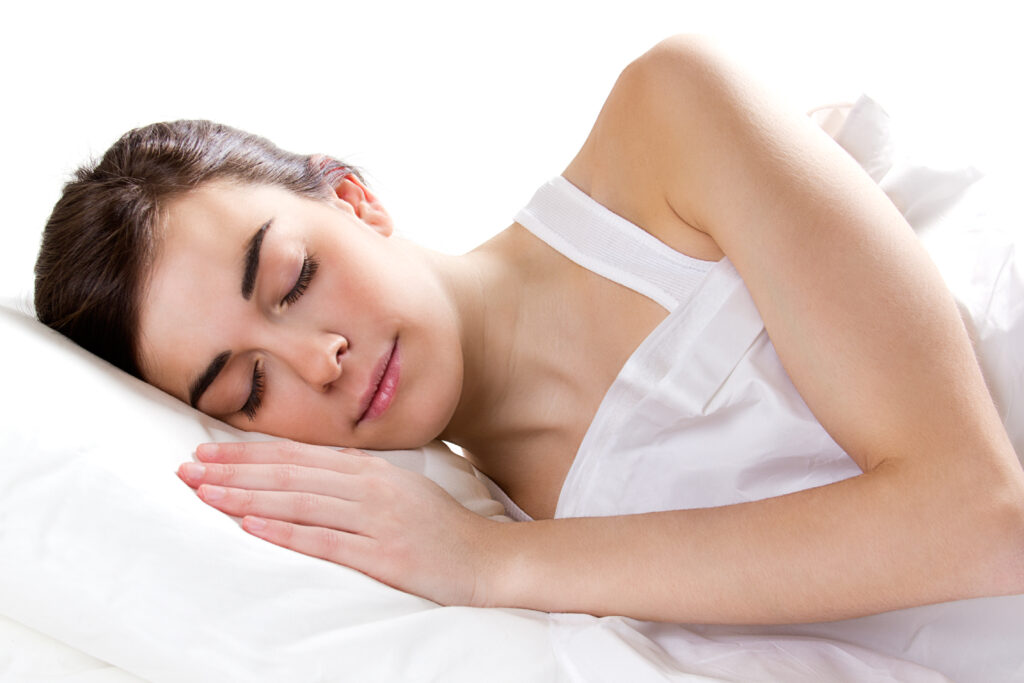 Greg Drescher, a senior advisor for strategic initiatives at The Culinary Institute of America (CIA), added a unique perspective to the congress. With a rich history in culinary leadership and education spanning over 27 years at the CIA, Drescher has overseen various leadership initiatives, academic partnerships, and global conferences. He co-created impactful programs such as Menus of Change and Healthy Kitchens and Healthy Lives, in collaboration with Harvard T.H. Chan School of Public Health. He has played a pivotal role in the Menus of Change University Research Collaborative, partnering with over 60 leading colleges and universities. Recognized for his contributions, Drescher received prestigious awards, including the James Beard Foundation's Who's Who in American Food and Beverage. In his engaging presentation, Drescher explored the theme "The Mediterranean Diet through a Global Lens: The Potential to Harmonize Nutrition, Culinary, and Cultural Insights." He highlighted the collaboration between the CIA and Harvard T.H.. Chan School of Public Health, focuses on nutrition education for chefs, physicians, and healthcare professionals. This partnership led to initiatives such as the menu of change, emphasizing healthy and sustainable menu innovations. Drescher emphasized the significance of plant-forward flavors, drawing inspiration from global plant-based dietary traditions such as Mediterranean, Middle Eastern, Asian, African, and Latin American cuisines. The approach embraced a broader perspective, integrating nutrition and wellness within cultural contexts and shifting away from mere nutrient analyses. Drescher highlighted the Torriberra Mediterranean Center in Barcelona, a collaboration between the CIA and the University of Barcelona, as a testament to reimagining culinary approaches. He advocated for cultural framing that considers the role of wine within traditional Mediterranean food cultures, challenging the prevailing patterns of alcohol consumption. This holistic approach encourages balancing nutrition, disease prevention, happiness, and the pleasure of food and drinks within societal contexts, emphasizing the importance of social engagement and cohesion for collective well-being and longevity.
The Culinary Institute of America
In conclusion, the INTERNATIONAL SCIENTIFIC CONGRESS: LIFESTYLE, DIET, WINE & HEALTH provided a platform for in-depth discussions and valuable insights from leading experts in the fields of nutrition, exercise physiology, and culinary arts. The presentations by Professor Gregorio Varelas-Moreiras, Professor Alejandro Lucia, Dr. David Thivel, and Greg Drescher illuminated the intricate connections between lifestyle choices, dietary habits, and overall health. These discussions emphasized the importance of cultural heritage, social aspects of food consumption, physical activity, and balanced nutrition in promoting well-being and longevity. Congress not only expanded our understanding of these interrelated factors but also inspired a holistic approach towards a healthier, happier life.