By Natália Manzatti Machado Alencar
Brazil is part of the "new world of wines". At the same time the country has sought to improve the quality of wines, increase domestic consumption, and promote its wines in the global market. In this context, Brazilian wineries seek to consolidate regional identities of the beverage, quality certifications and mainly invest in local emerging wine regions such as the Valley of the São Francisco, in the states of Bahia and Pernambuco, in the Northeast region of the country. This region is semi-arid, characterized by high temperatures and insolation rates, absence of winter and water provided by the São Francisco river. In general, each vineyard produces two vintage wines per year, in cycles of 120 and 130 days and are irrigated by water from the São Francisco river (Figure 1). The climate and soil of the region provide fruity and aromatic young wines with high content of phenolic compounds and high antioxidant capacity when compared to wines from other regions of the world (Fialho, 2004; Oliveira et al., 2017; Padilha, Biasoto, Corrêa, Lima, & Pereira, 2017).
The grape Vitis Vinífera Syrah adapts well to the region and wines produced from this variety have high concentration of phenolic compounds, which makes it favorable to aging in wood.
Aging in barrels is currently used by local wineries; however, oak chip addition has been proposed as a low cost and fast aging method that has been applied in international studies.
This review topic discusses the potential of oak chips from American oak (Quercus Alba) and / or French oak (Quercus Petrae) during alcoholic and / or malolactic fermentation in the Syrah wines of São Francisco Valley (Food Research International, vol.124, nº. 156-164) . The wines were processed on a semi-industrial scale; maceration for 30 days and 4 g L-1 of American and /or French oak chips were added to the must in alcoholic and malolactic fermentation or in malolactic fermentation solely.
The evolution of phenolic compounds extraction and their retention in wine that occurs in prolonged maceration (Mulero, Zafrilla, Cayuela, Adela, & Pardo, 2011) make wine aging potential in wood, with positive impact on aroma and taste, plus red color stability (Casassa & Harbertson, 2014).
Aging allows the transfer of aroma compounds from wood to wine and the use of oak chips instead of the traditional barrel is cheaper, faster and more effective in improving the sensory profile through changes in the phenolic composition and antioxidant activity of wines (Gallego, Sánchez-Palomo, Hermosín-Gutiérrez, & Viñas, 2015).
Oak chip is considered an alternative aging method that mainly improves the sensory characteristics of red wines, producing aromatic notes reminiscent of wood with a result similar to aging in new barrels (Oberholster et al., 2015). The main sensory attributes affected by wood are color, taste and aroma. The geographical origin, namely American (Quercus alba) or French (Quercus petrae) used alone or their mixtures, produce in the drink sensory characteristics of specific aroma and flavor that can be accentuated with the degree of toast of the wood (Caldeira, Anjos, Portal, Belchior, & Canas, 2010; Kyraleou et al., 2015; Picard, Tempere, de Revel, & Marchand, 2015; Schumacher, Alañón, Castro-Vázquez, Pérez-Coello, & Díaz-Maroto, 2013). In this way, the wine becomes more refined and complex to be marketed (Marchal, Cretin, Sindt, Waffo-Téguo, & Dubourdieu, 2015).
Regarding the sensory profile of the wines, the American oak chips produced more intense coffee and wood aromas, while the French chip had a greater perception of sweetness. The consumers appreciated American oak chips added during malolactic fermentation, and therefore the use of medium toasted American oak chips appears to be more promising (Fig. 2). The potential use of chips instead of traditional barrels is an important information for winemakers, who can produce quality wines well-accepted by consumers with a lower cost.
In conclusion, the results of this work show the potential of the Brazilian semi-arid region for the production of tropical wines with good acceptance by consumers and the development of intense coffee and wood aromas in the wines, diversifying the Brazilian oenological market.
Reprinted from Publication title, Food Research International, Vol.124, Natália Manzatti Machado Alencar; Tatiane Godoy Ribeiro; Bruna Barone; Ana Paula André Barros; Aline Telles Biasoto Marques; Jorge Herman Behrens. Sensory profile and check-all-that-apply (cata) as tools for evaluating and characterizing syrah wines aged with oak chips. Pages No. 156-164, Copyright (2019), with permission from Elsevier.
Read more about this study at:
https://www.sciencedirect.com/science/article/pii/S096399691830591X#s0035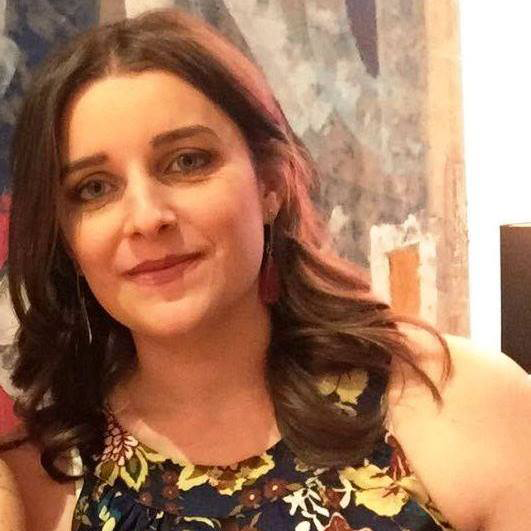 Dr. Natália Manzatti Machado Alencar, degree in Nutrition and PhD in Food and Nutrition at the University Campinas (UNICAMP, Brazil). During her PhD, carried out at the Department of Food and Nutrition, she acquired wide experience in the sensorial science and consumer research. In 2018, she joined the Food Quality Study Group at the Federal University of São Paulo (UNIFESP) as post-doctoral researcher. She has experience in nutrition, acting on the following subjects: product development and sensorial science. Natalia presents knowledge in food sensory analysis and consumer studies, with experience in qualitative, discriminative, descriptive methodologies and dynamic sensory methodology (time-intensity and affective tests), statistical analyzes applied to sensory analysis (Xlstat programs, SAS) in rapid sensory characterization methodologies such as: Check-all-that-apply (CATA), Comment Analysis, Word Association, flash profile. She is the reviewer of international scientific journals, ORCID: https://orcid.org/0000-0002-4169-1886.
Front Image @Quinta do Crasto
References
Caldeira, I., Anjos, O., Portal, V., Belchior, A. P., & Canas, S. (2010). Sensory And Chemical Modifications Of Wine-Brandy Aged With Chestnut And Oak Wood Fragments In Comparison To Wooden Barrels. Analytica Chimica Acta, 660, 43–52. Http://Doi.Org/10.1016/J.Aca.2009.10.059
Casassa, L. F., & Harbertson, J. F. (2014). Extraction, Evolution, And Sensory Impact Of Phenolic Compounds During Red Wine Maceration. Annual Review Of Food Science And Technology, 5(1), 83–109. Http://Doi.Org/10.1146/Annurev-Food-030713-092438
Fialho, V. Z. B. (2004). Brasil É Referência Na Produção De Vinhos Tropicais. Retrieved May 21, 2014, From Http://Www.Cnpuv.Embrapa.Br/Noticias/2004/2004-09-13.Html
Gallego, M. A. G., Sánchez-Palomo, E., Hermosín-Gutiérrez, I., & Viñas, M. A. G. (2015). Effect Of Oak Chip Addition At Different Winemaking Stages On Phenolic Composition Of Moravia Agria Red Wines. South African Journal For Enology And Viticulture, 36(1), 21–31.
Kyraleou, M., Kallithraka, S., Chira, K., Tzanakouli, E., Ligas, I., & Kotseridis, Y. (2015). Differentiation Of Wines Treated With Wood Chips Based On Their Phenolic Content, Volatile Composition, And Sensory Parameters. Journal Of Food Science, 80(12), C2701–C2710. Http://Doi.Org/10.1111/1750-3841.13125
Marchal, A., Cretin, B. N., Sindt, L., Waffo-Téguo, P., & Dubourdieu, D. (2015). Contribution Of Oak Lignans To Wine Taste: Chemical Identification, Sensory Characterization And Quantification. Tetrahedron, 71(20), 3148–3156. Http://Doi.Org/10.1016/J.Tet.2014.07.090
Mulero, J., Zafrilla, P., Cayuela, J. M., Adela, M.-C., & Pardo, F. (2011). Antioxidant Activity And Phenolic Compounds In Organic Red Wine Using Different Winemaking Techniques. Journal Of Food Science, 76(3), 436–440. Http://Doi.Org/10.1111/J.1750-3841.2011.02104.X
Oberholster, A., Elmendorf, B. L., Lerno, L. A., King, E. S., Heymann, H., Brenneman, C. E., & Boulton, R. B. (2015). Barrel Maturation , Oak Alternatives And Micro-Oxygenation : Influence On Red Wine Aging And Quality. Food Chemistry, 173, 1250–1258. Http://Doi.Org/10.1016/J.Foodchem.2014.10.043
Oliveira, W. P. De, Biasoto, A. C. T., Marques, V. F., Santos, I. M. Dos, Magalhães, K., Correa, L. C., … Shahidi, F. (2017). Phenolics From Winemaking By-Products Better Decrease VLDL-Cholesterol And Triacylglycerol Levels Than Those Of Red Wine In Wistar Rats. Journal Od Food Science.
Padilha, C. V. Da S., Biasoto, A. T., Corrêa, L. C., Lima, M. Dos S., & Pereira, G. E. (2017). Phenolic Compounds Profile And Antioxidant Activity Of Commercial Tropical Red Wines (Vitis Vinifera L.) From São Francisco Valley, Brazil. Journal Of Food Biochemistry, 41(3), 1–9. Http://Doi.Org/10.1111/Jfbc.12346
Picard, M., Tempere, S., De Revel, G., & Marchand, S. (2015). A Sensory Study Of The Ageing Bouquet Of Red Bordeaux Wines: A Three-Step Approach For Exploring A Complex Olfactory Concept. Food Quality And Preference, 42, 110–122. Http://Doi.Org/10.1016/J.Foodqual.2015.01.014
Schumacher, R., Alañón, M. E., Castro-Vázquez, L., Pérez-Coello, M. S., & Díaz-Maroto, M. C. (2013). Evaluation of oak chips treatment on volatile composition and sensory characteristics of merlot wine. Jounal of Food Quality, 36, 1–9.