3th Science & Wine Café, Porto Cruz Space, Vila Nova de Gaia, 28 March 2019
Port Wine Innovation
José Manuel Sousa Soares (Gran Cruz)
José Manuel Sousa Soares was born in Porto, in 1961. Since 2009 is the Oenology Director of Gran Cruz group, first he worked in Barros group for 18 years. He had his degree in Higher Institute of Agronomy, in 1985 and his postgraduation in Oenology in Faculty of Biotechnology's – Porto Catholic University in 1991. He was nominated to Junta Consultiva from IVDP in 2000 and since 2016 he is the group coordinator.
Francisco Tovar (Taylor's)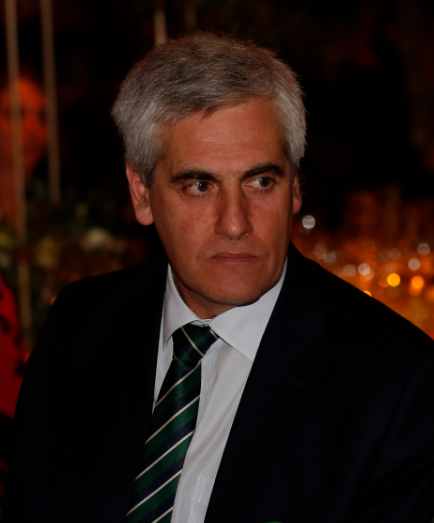 Francisco Tovar finished Alimentary Enginery at Catholic University in 1993, and the Executive MBA at Porto Business School in 2002. Worked as oenologist in Bairrada (Portugal), Alentejo (Portugal), Napa Valley (USA) and Clare Valley (Australia). In 1990 worked for the first time in Douro harvest, worked as oenologist in Vértice sparkling production. Since 1993 that works in Porto Wine Sector, worked in Rozés, Osborne e Symington and since 2008 that works in The Fladgate Partnership with responsibilities in management and commercial areas and in institutional relations.
Paulo Ramos holds a PhD in Business Sciences (Marketing) by Faculty of Economy (University of Porto), a Master Degree of Science in Marketing by Cranfield University, UK and International Relationship Bachelor by University of Minho. He is an assistant professor at Fernando Pessoa University and Lusíada University. He is also an invited professor in master's degrees and post-graduation courses in several other institutions. He is a member of Academy of Marketing Science, USA and a researcher in CBQF of Portuguese Catholic University. Member of the editorial board do Journal of Organizational Studies and Innovation of Management and Business Academy, UK. Reviewer of International Journal of Wine Business Research. He won the prize "best short communication" in Economy and Law in XXIV OIV World Congress of Vine and Wine. He is an author of several publications in wine marketing, tourism, marketing and consumers behavior. Paulo Ramos is also a consultant of some enterprises.